Ball Bearing Swivel with Coast lock Snap 5 Pack
Swivel made of Copper Body with stainless steel welding ring. Snap made of stainless steel with nickel plated.
Stainless steel balls loaded for smooth action, rotating without limit and reduce twist to minimum.
Excellent corrosion resistance, abrasion resistance and shock resistance. Approved for using in saltwater, high speed trolling, jigging, offshore fishing. Small size would work great for freshwater like bass fishing.
Quick lock-open design, change leaders or lures in seconds.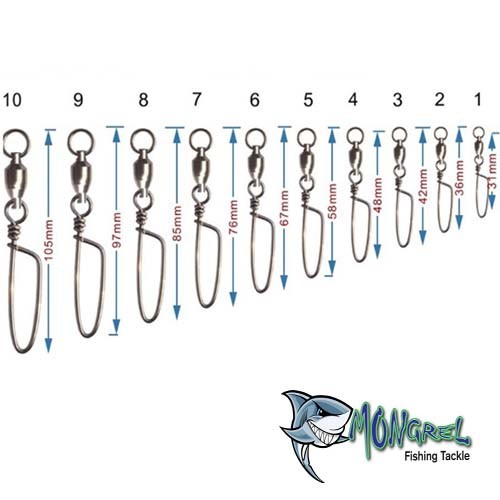 | | | | | | | | | | |
| --- | --- | --- | --- | --- | --- | --- | --- | --- | --- |
| 1# | 2# | 3# | 4# | 5# | 6# | 7# | 8# | 9# | 10# |
| 30lb | 45lb | 55lb | 80lb | 110lb | 145lb | 180lb | 270lb | 310lb | 400lb |