Great little outfit and light weight, this rod and reel combo will give you hours of fun fishing from the boat or shore.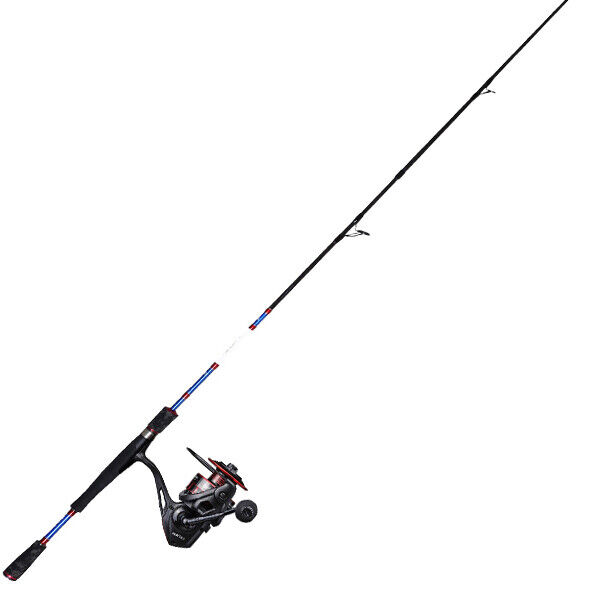 CATCH PLENTY WITH THIS BEAUTY!
The tactical Spinn Rod is very well presented and comes with a bag for protection.
It is 2 piece and made from high quality carbon making it light weight and fast action.
Its deluxe pearl paint and camoflague designed grips are a real feature.
The guides are corrosion resistant and parts are aluminium to keep the rod as light as possible.
Specs
Lure Weight: 

9-30g
Section: 

2
Casting weight:

12-25lb
Action: FAST
Carbon: 

99%




This 2000 Series fishing reel is made of quality material, it's light weight construction make it perfectly easy to cast.

Perfect for both salt and fresh water fishingand can be used for Right or Left handed fisho's.

12 Ball Bearings

5.0:1 Ratio