Suitabe for a variety of burley or baits.
Can be cast wit a rod or dropped from a drone wiht a line attached for retreval.
Attract more fish to where you want them by casting the rocket right where you need it.
When the rocket makes contacts with the the water it will open releasing the burley.
Wind has very little effect on its flight because of it's aerodynamic design so it can be used in all conditions.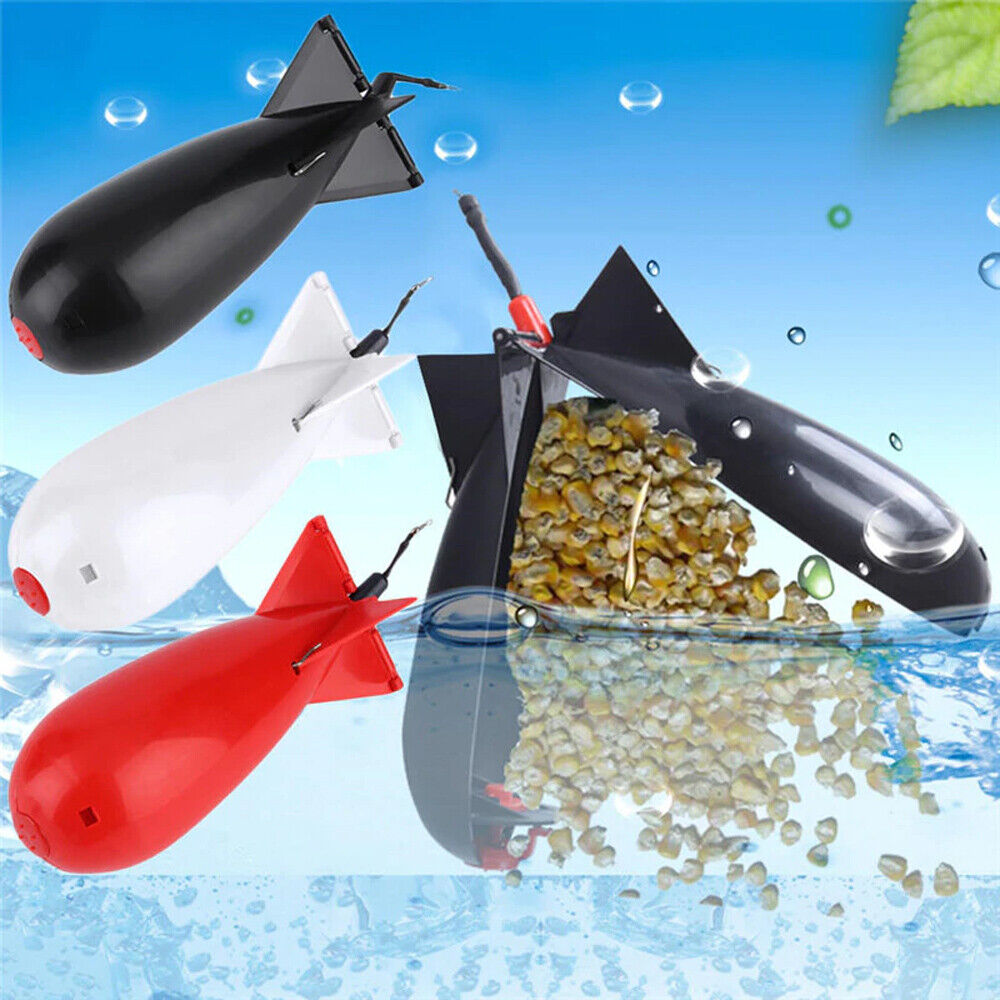 Color: White, Black, Red.
Each Rocket comes with 500 Grams of Mongrel Fishing's Hurley Burley to get you started.