GREAT FOR THE KAYAK
The River Side baitcaster rod offers anglers a high degree of casting accuracy, essential when working lures in and around snag infested areas.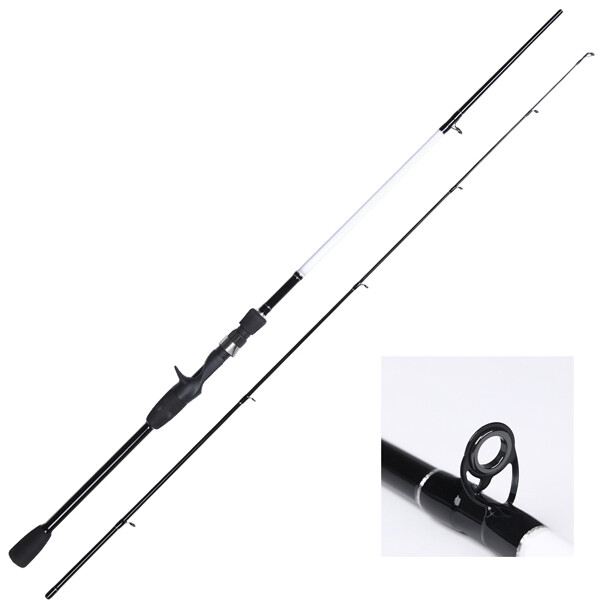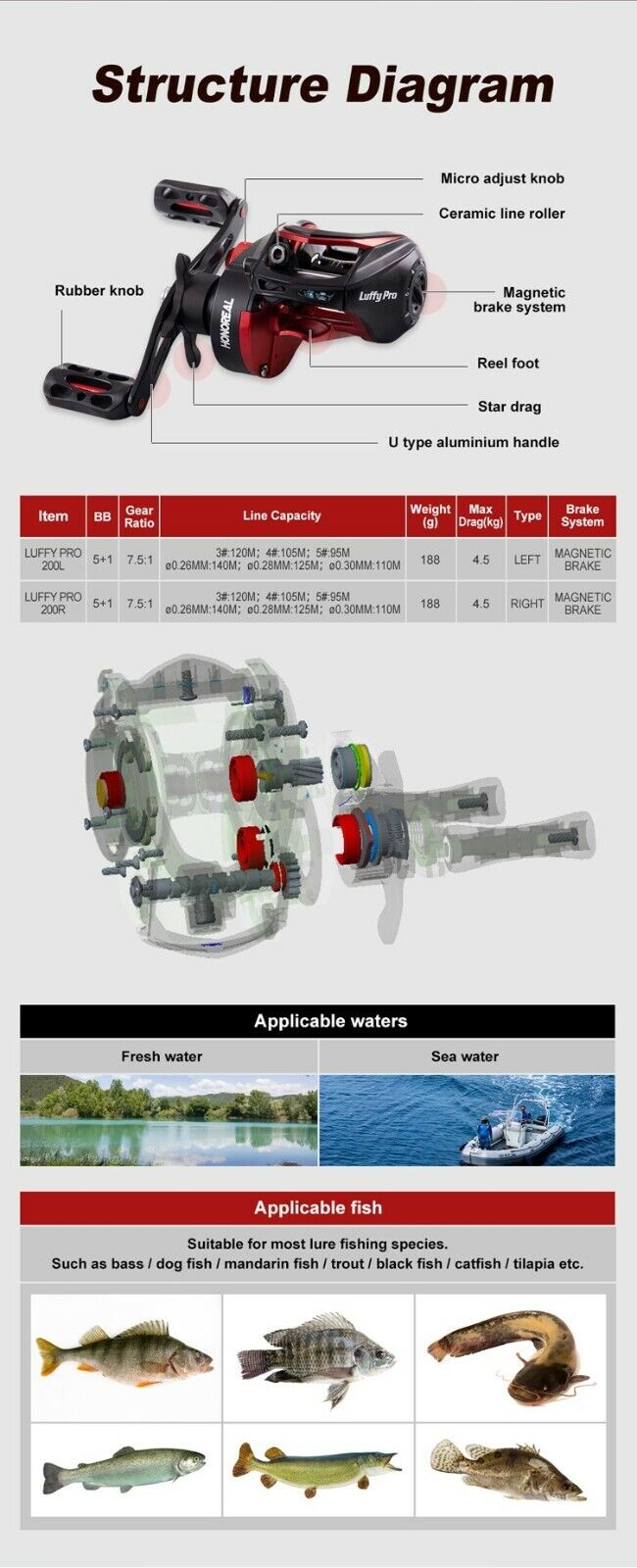 1. 5 stainless steel ball bearing + 1 one way clutch bearing      
2. Adjustable spool tension knob         
3. Anodized aluminum spool         
4. Small size perfect performance   
5. Magnetic brake system.       
6. Ceramic line guide, more fluent  
7. New design Rubber knob. Lighter and non-slip           
8. Smooth main gear applied star drag system      
9. Matt paint pearl red & black
Unfortunately many first time users become frustrated by continual over-runs, and if not properly instructed in the finer points, give up and return to the relative safety of the thread line. Understanding the various set-up controls is the key to success. I suggest if you haven't used a baitcaster reel before jump on to Youtube and view tips on how to use a baitcaster reel. Once you get the hang of it you wont look back.