gREAT FOR THE KAYAK
The River Side baitcaster rod offers anglers a high degree of casting accuracy, essential when working lures in and around snag infested areas.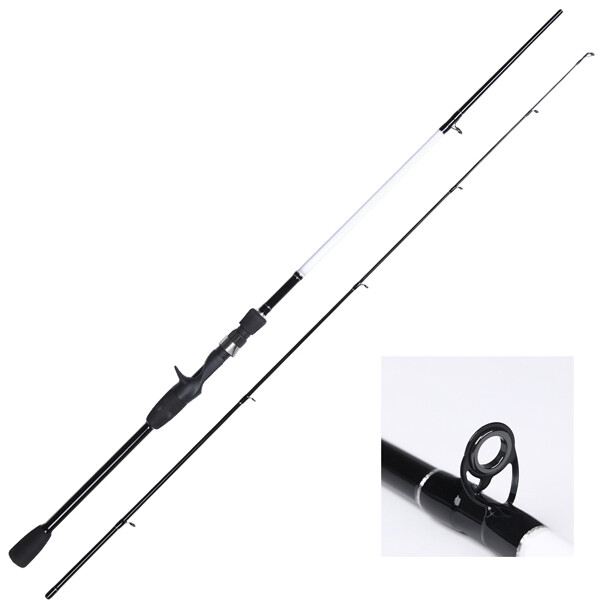 Material:
Carbon top Fire Glass Bottom
Color:
 Pearl 
white / Black
Unfortunately many first time users become frustrated by continual over-runs, and if not properly instructed in the finer points, give up and return to the relative safety of the thread line. Understanding the various set-up controls is the key to success. I suggest if you haven't used a baitcaster reel before jump on to Youtube and view tips on how to use a baitcaster reel. Once you get the hang of it you wont look back.